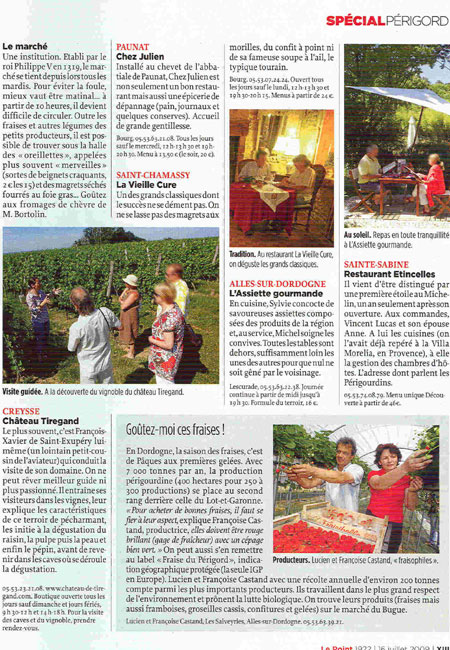 Dear Anna-Leena,
Last june of this year, you came with your family to discover our vineyard. We organized a guided tour for you and if you remember a photograph came to take some pictures of our guided tour for a famous french newspaper.
You asked for me to send you the article. You will find it enclosed with this mail. I hope that you'll appreciate the photo !
The tourism office has just written to me that you were the winner of 12 bottles of wine the special game that they organized. Congratulations ! I'm really happy for you.
Looking forward to welcoming you again.
Best regards

Florence
Château de Tiregand